Huge MOTO Cafe-fighter
Turn your Honda CBR into an ultra-modern street machine.
We're building a custom motorcycle for the rest of us. One that has the fit and finish of stock and yet still keeps the factory geometry in order to retain performance, handling and reliability.
Our kit is for any average enthusiast to build in their garage with standard tools–one that doesn't require any welding skills or specialized equipment.
You won't find other custom kits on the market for modern sportbikes that can match our style or meet our fit and finish.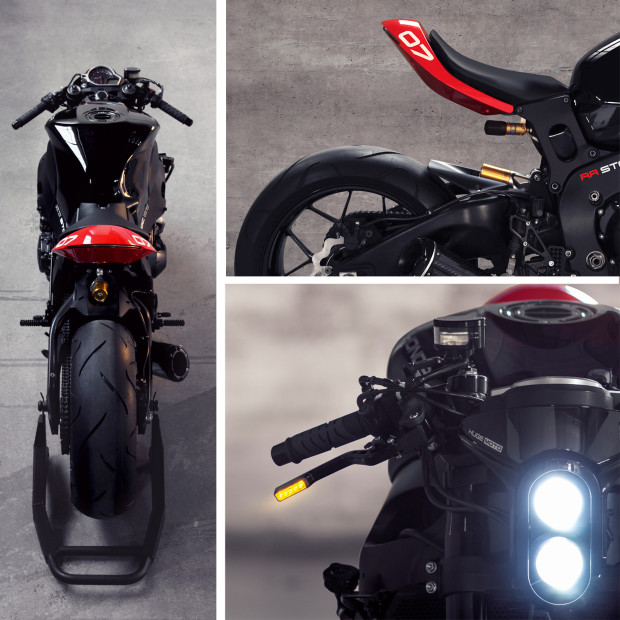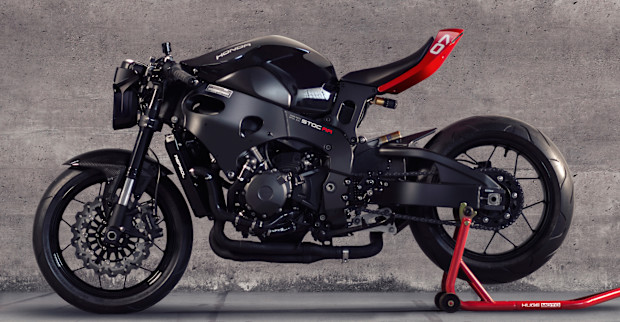 Features
Huge MOTO Levers w/ Integrated Turn Signals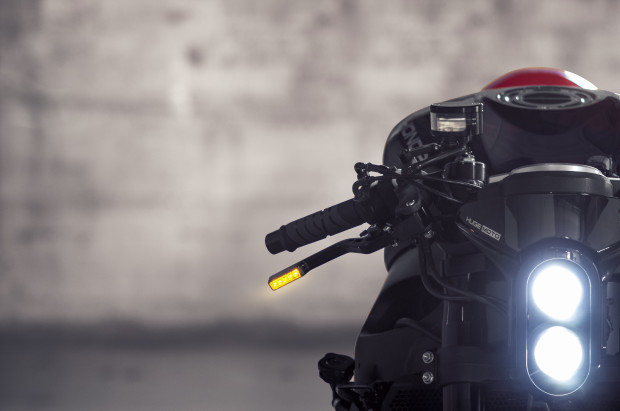 Huge MOTO Dual-bulb Headlight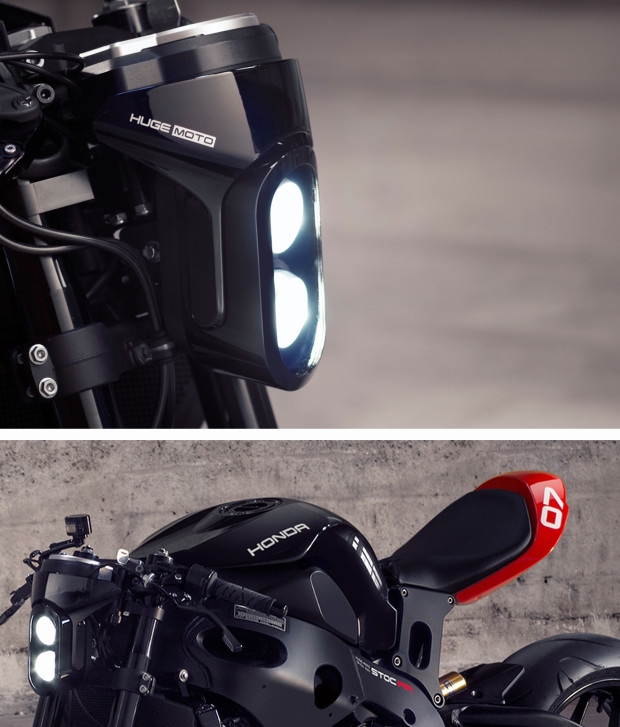 Huge MOTO Solo Tail w/ Integrated Brake & Turn Signals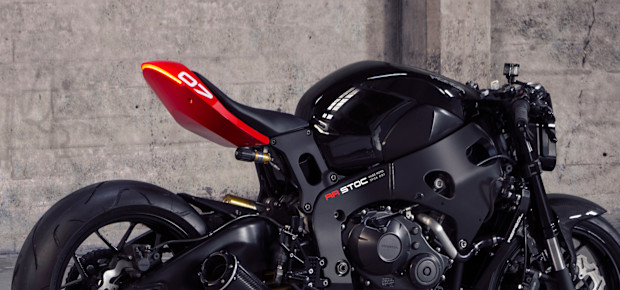 Our Full kit includes:
Huge MOTO levers

Huge MOTO tail

Huge MOTO headlight

Huge MOTO Bikini Fairing
Ignition relocation mount
Speedometer relocation mount
Mounting hardware
Installation instructions
For for kit details read more here [INDIEGOGO]